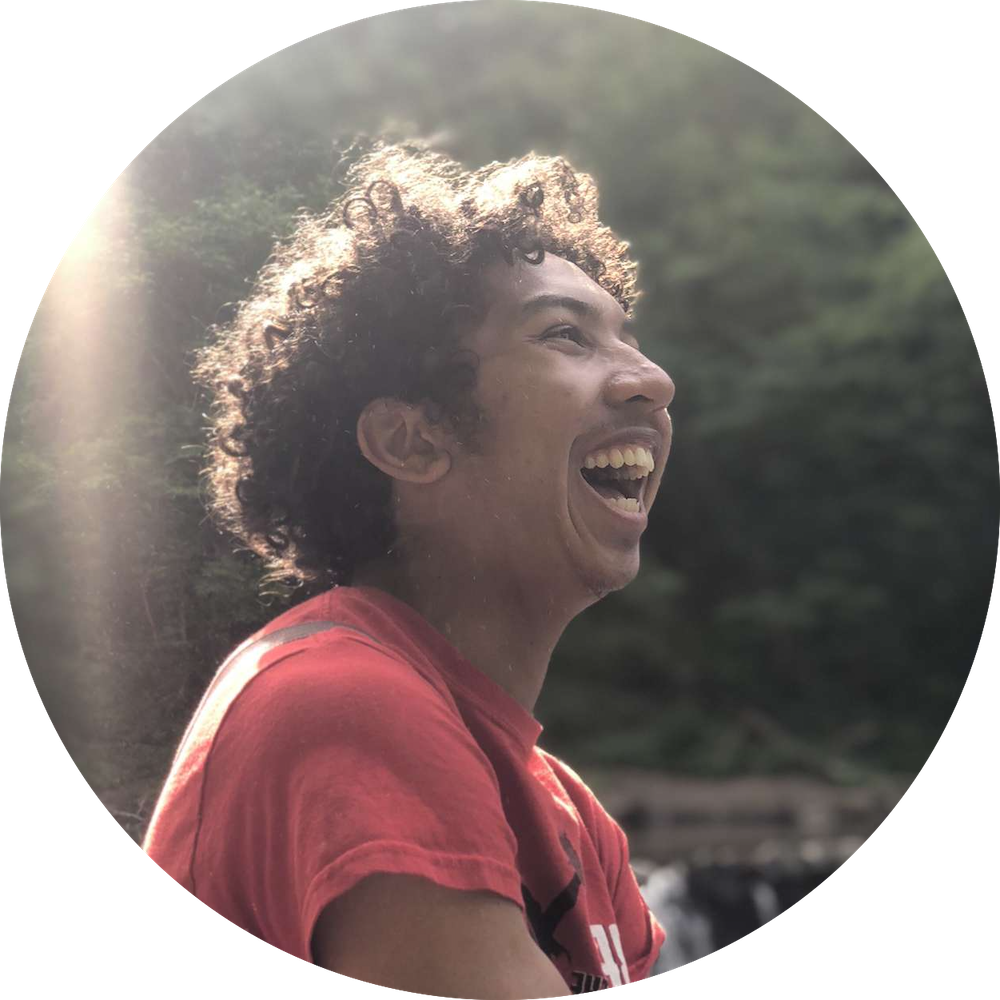 SPEAKING TRUTH TO POWER—ON STAGE
ZAIRE CARTER '22
"I loved the TV show "The West Wing." Maybe that's why I double-majored in poli-sci and theatre," muses Zaire Carter '22. "Sure, they're polar opposites, but Muhlenberg is really open to that. It's like choosing from a buffet of majors."
True to the "boundless" idea, Zaire is exploring the intersections of his majors. "In class, I'm learning about speaking truth to power; theatre helps me do that. As director of the 2020 Sedehi Diversity Project, my ensemble interviewed students, faculty, staff and alumni on issues around diversity, equity, inclusion, justice and belonging. We then turned their personal experiences into a powerful performance. The result was eye-opening, projecting Muhlenberg voices that aren't often heard. I'm seeing how art can transcend the stage. The work doesn't end when the curtain comes down."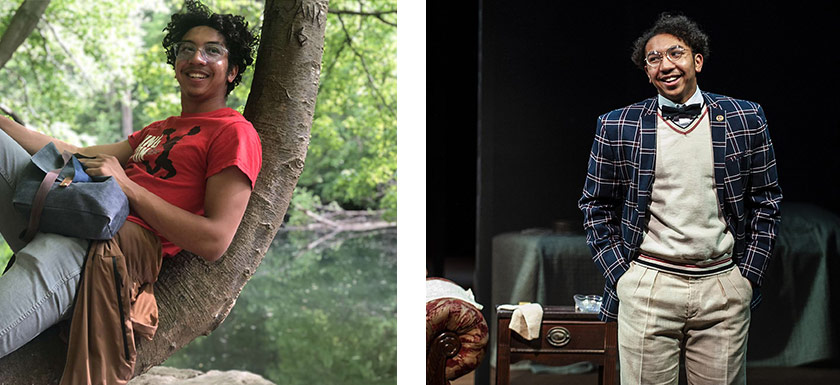 Zaire wasn't always so confident on stage, but it's what happens in a supportive atmosphere. As a brand-new, first-year student auditioning for "Brigadoon," he wondered how he could possibly compete with hundreds of brilliant older students. "When I got a callback—just a callback—I got tons of congratulations from people I didn't even know. I never felt such love. That's when I knew I was in a special place."
The supportive campus energizes him. "Muhlenberg is great at encouraging your ideas—if you can think it, then go get it. Soon you're juggling so much—we call it 'Muhlenbusy.' This school is preparing us to be the best multitaskers in the world—it's a brilliant but terrible gift!"
Now Zaire is helping his fellow students make the most of their many opportunities as president of the Student Government Association and residence hall director, as a former campus tour guide and member of the student conduct board. He's also been president of the Men of Color Network, an affinity group where students help each other navigate their challenges through barbershop conversations.
"I see every position as a way to help people in some way. In an environment that cultivates you to change lives, the sky is the limit. Gravity has no effect on you."
Boundless, indeed.
JOIN OUR VISION
To help students become boundless …
we must be boundlessly generous.