Boundless: The Campaign for Muhlenberg will feature an ambitious 42,065-square-foot expansion of Seegers Union. The expansion will include not only versatile classroom and gathering spaces, a relocated Office of Alumni Affairs and a major events space, but also an enhanced Career Center—one specially adapted to help students and alumni achieve boundless success in their careers or graduate studies.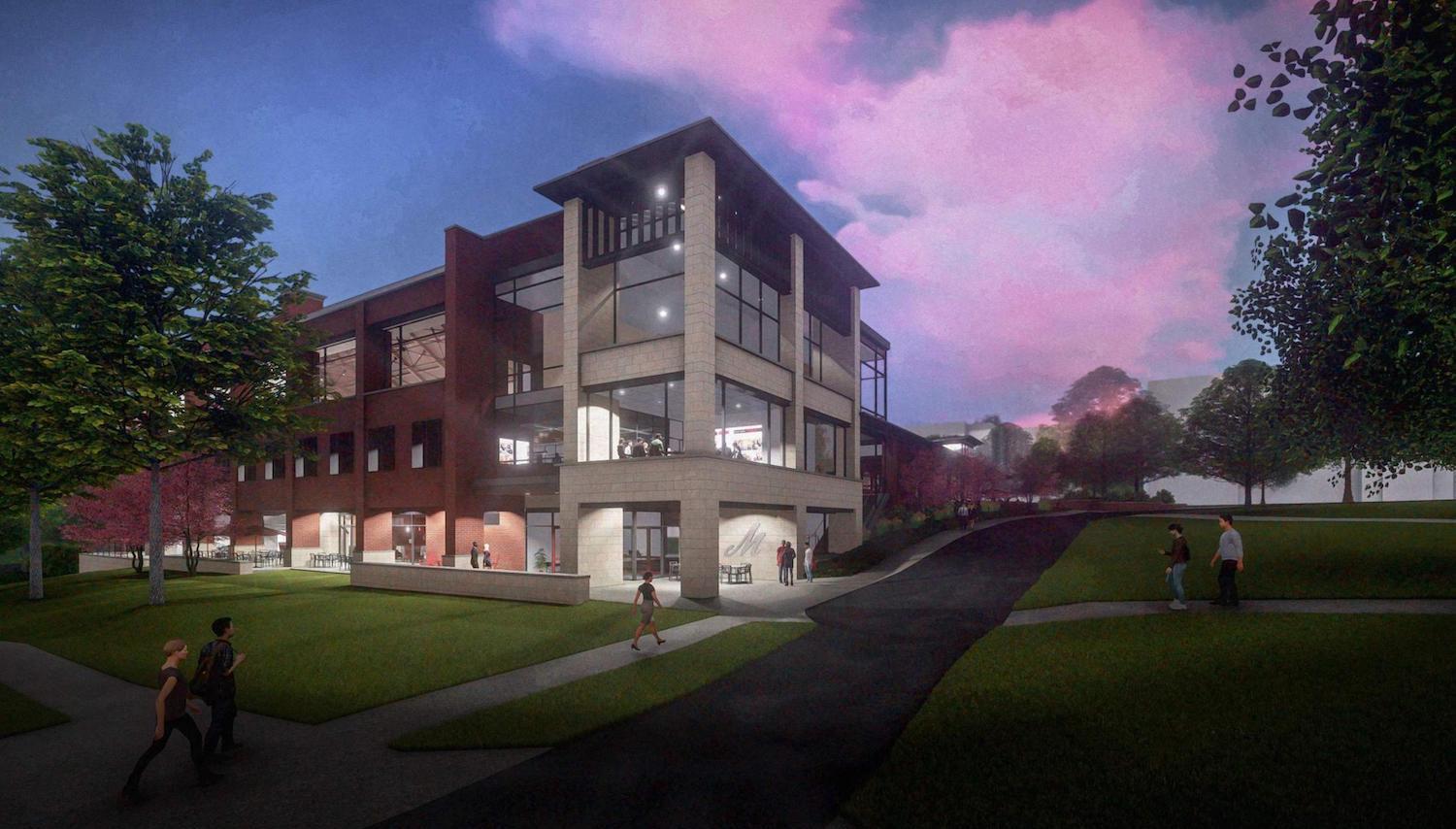 MEETING A BOUNDLESS ARRAY OF NEEDS
The Seegers expansion will be the newest gem in Muhlenberg's vibrant campus community. Each of the expansion's three floors has a unique feel, reflecting the programming that will go on there.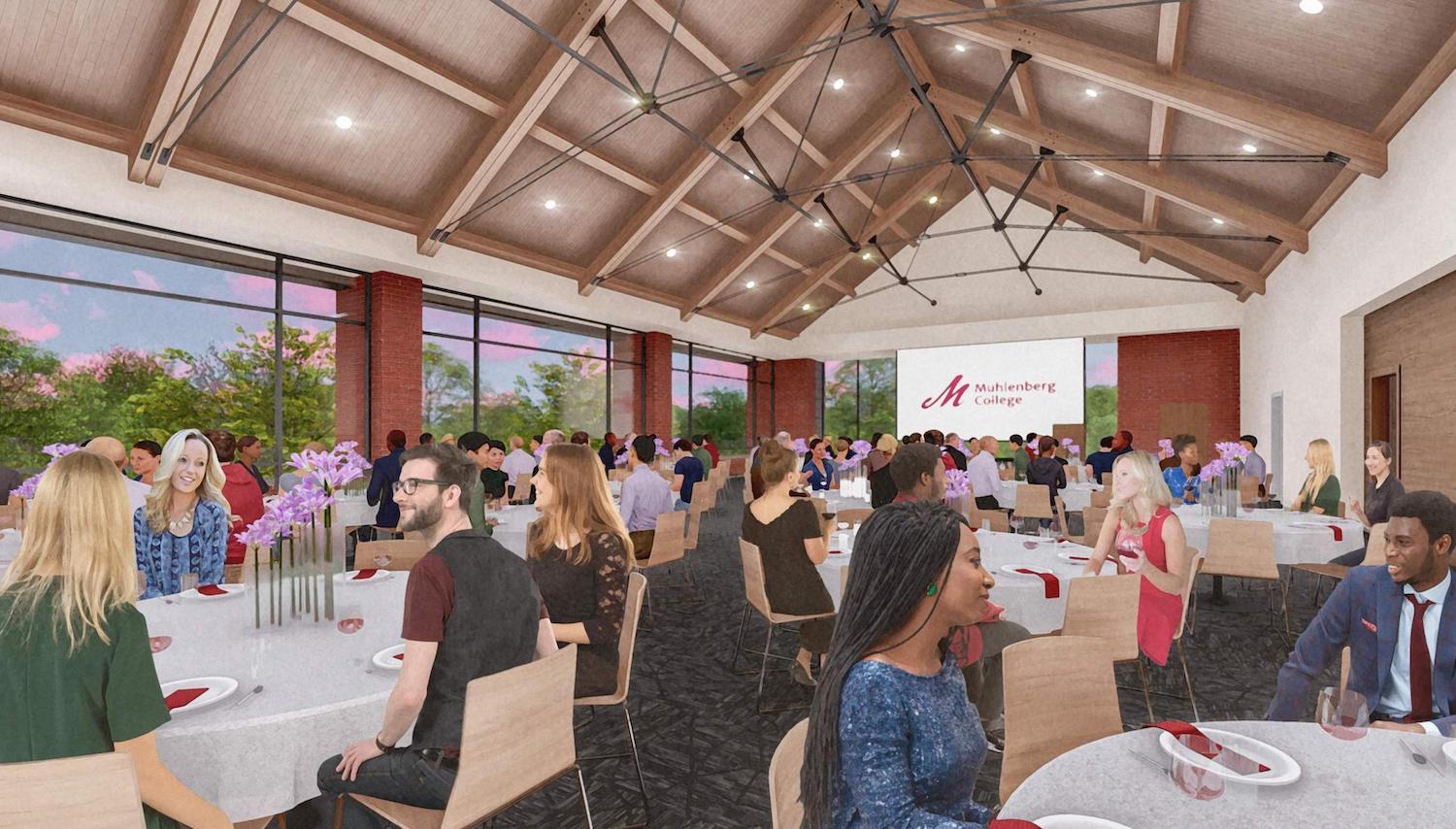 A GREAT HALL WITH
A GREAT IMPACT
The expansion's top-floor great hall features floor-to-ceiling windows, scenic vistas and a pre-event reception area. The 5,600-square-foot event space will accommodate up to 600 people for student programs, alumni dinners and campuswide gatherings, including events that generate rental revenue.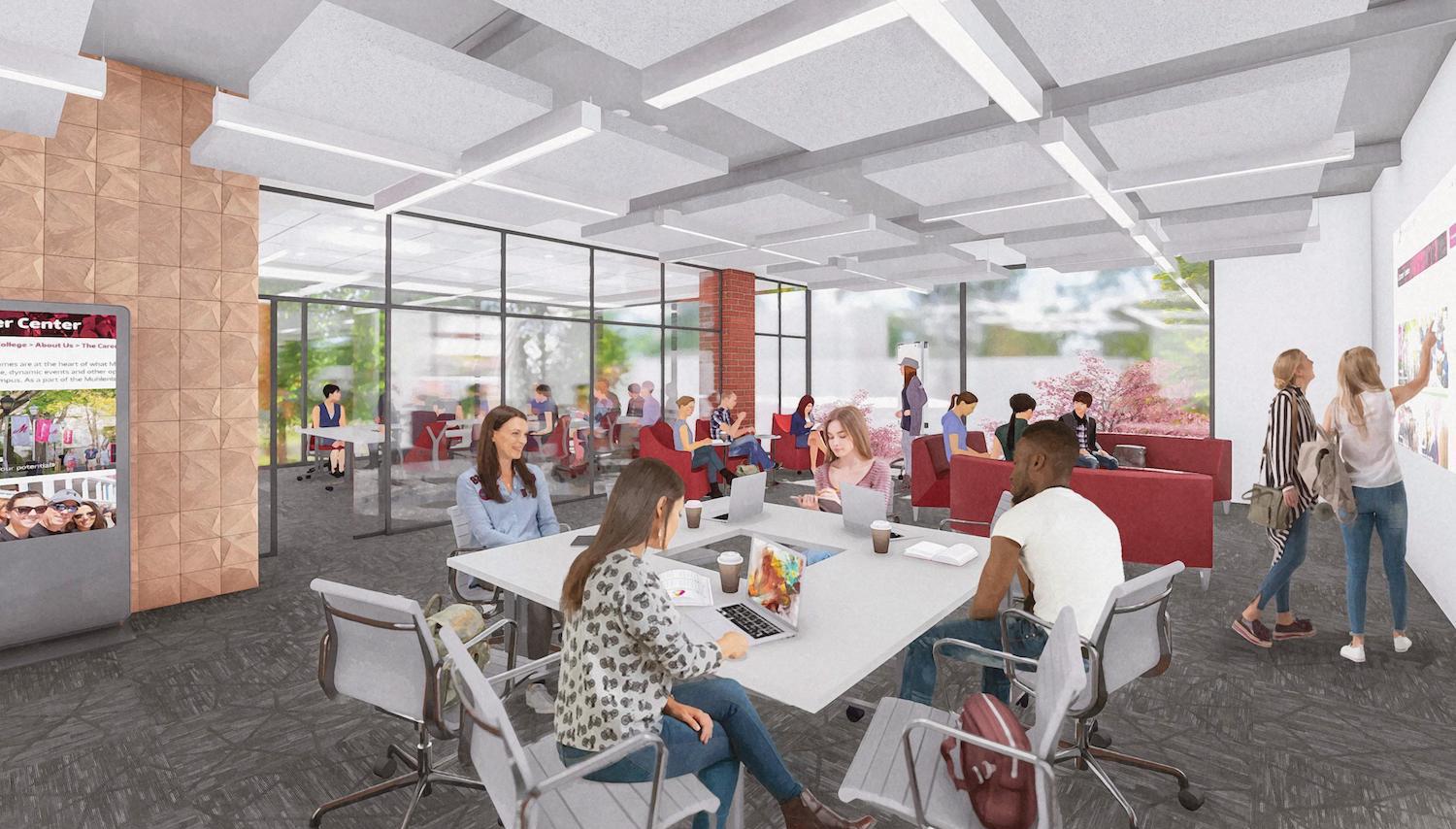 OFFERING A
COMPETITIVE EDGE
The enhanced Career Center will make career and preprofessional advising services visible, central and accessible for students, faculty, staff, alumni and community members. The second floor will feature conference rooms, offices and group spaces where students will develop resumes, expand employment profiles, meet with career and preprofessional advisors and pursue real-world learning opportunities.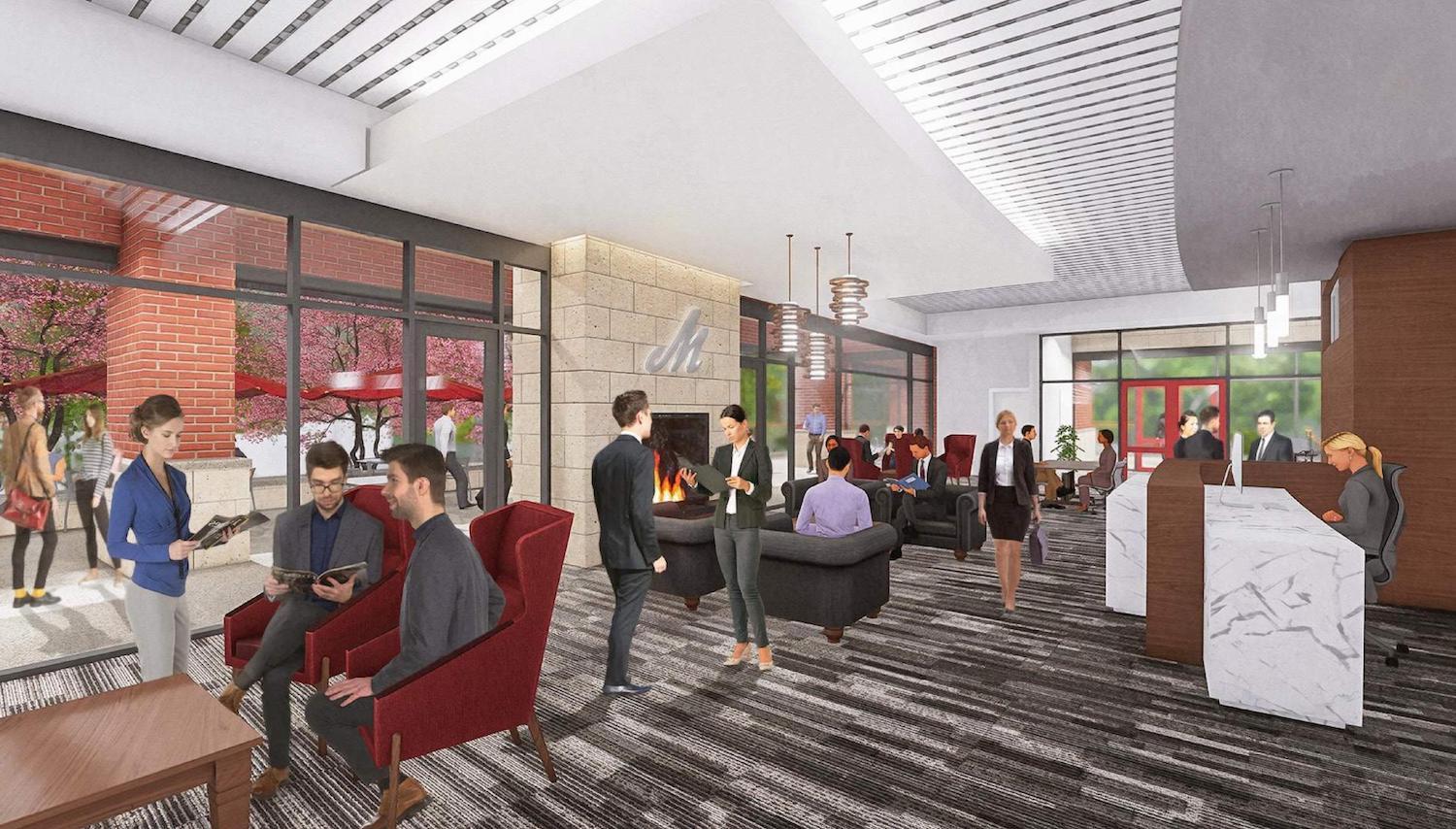 SPACE TO ENGAGE ALUMNI
The expansion's lower level will feel like an eclectic, renovated warehouse with exposed brick, large windows and contemporary furniture. Also encompassing the Office of Alumni Affairs, this professional, welcoming, open and versatile space will encourage both chance encounters and intentional meetings among students, staff, faculty, employers and—importantly—Muhlenberg alumni.