Boundless: The Campaign for Muhlenberg will deepen the College's commitment to a truly integrative learning experience for all students by bringing together multiple disciplines and perspectives in a more coordinated way to explore the issues of our time. This campaign will allow Muhlenberg to expand upon its unique commitment to integrative learning by providing faculty and students increased opportunities for research, scholarship and community-engaged learning that has real impact on the world around us.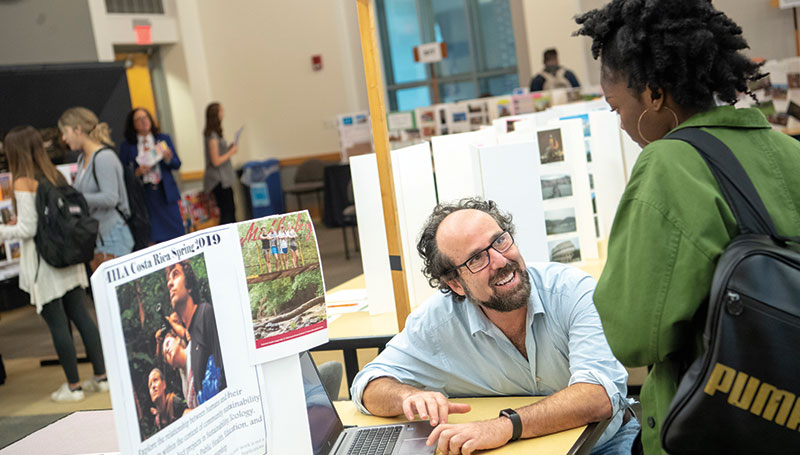 ADDRESSING SOCIETY'S MOST CHALLENGING ISSUES
Climate change. Income inequality. The state of American democracy. Racial and gender-based discrimination. Students study these pressing issues—typically the domain of individual departments—alongside faculty representing a range of academic disciplines and philosophies, deepening understanding and opening new pathways to explore solutions.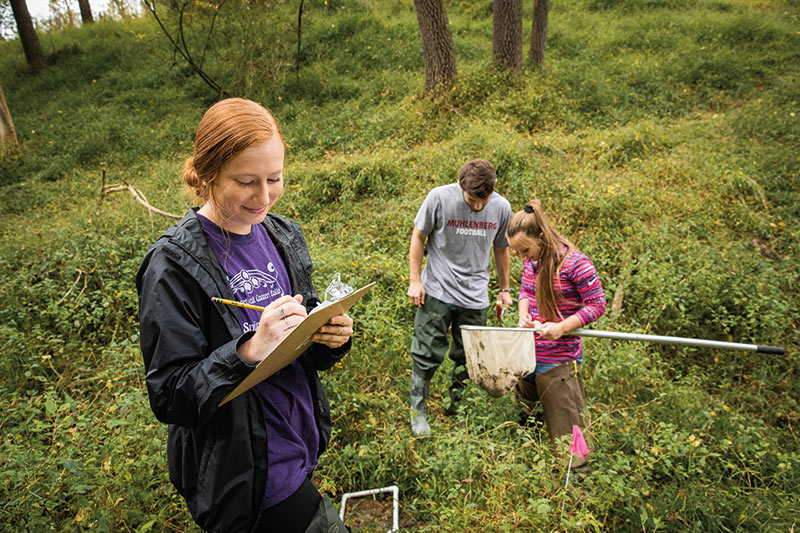 ROBUST OPPORTUNITIES FOR RESEARCH AND MORE POWERFUL LEARNING
Combining classroom learning with high impact opportunities like research and community-engaged scholarship allows students to put their learning into practice. From studying the transport of drugs across the blood-brain barrier to partnering with the Lehigh Valley Health Network to study tick-borne pathogens in our community, these opportunities prepare students for success in their lives and their careers.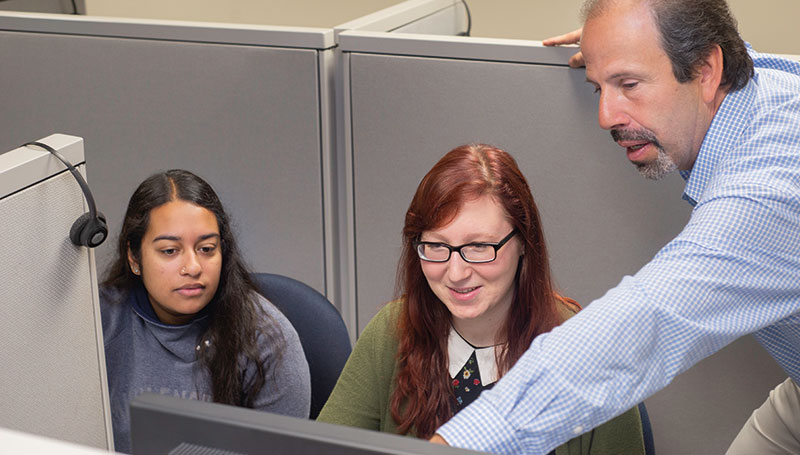 HONORED FOR ENGAGEMENT
Community-engaged learning strengthens Muhlenberg's connection with Allentown and Lehigh Valley communities. Long a part of the College's DNA, our outstanding community-based engagement has been recognized by the Carnegie Foundation with its Community Engagement Classification. Muhlenberg is one of only 119 institutions nationwide to be recognized for demonstrating the highest level of engagement with local, regional, national and global communities.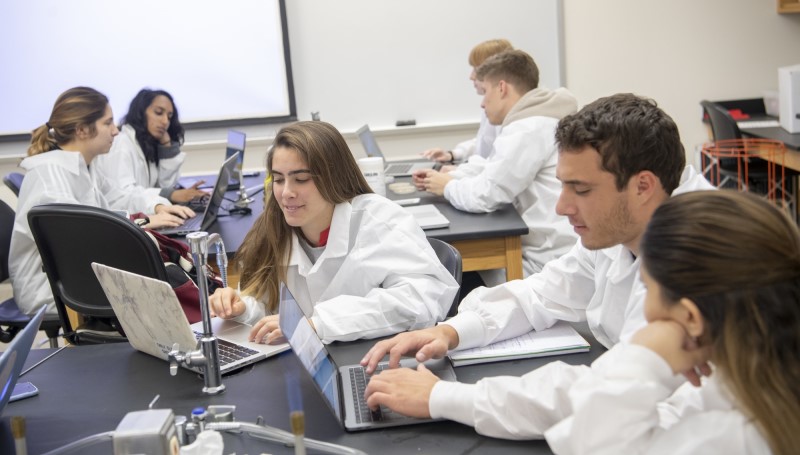 COORDINATING COLLABORATION
Muhlenberg's emphasis on integrative learning and high impact practices like research, internships and study abroad gives students dynamic opportunities that directly lead to powerful outcomes. By providing a more coordinated effort among offices and departments at Muhlenberg, we will increase and elevate integrative learning opportunities so that students will find more options that fit their aspirations and prepare them for success.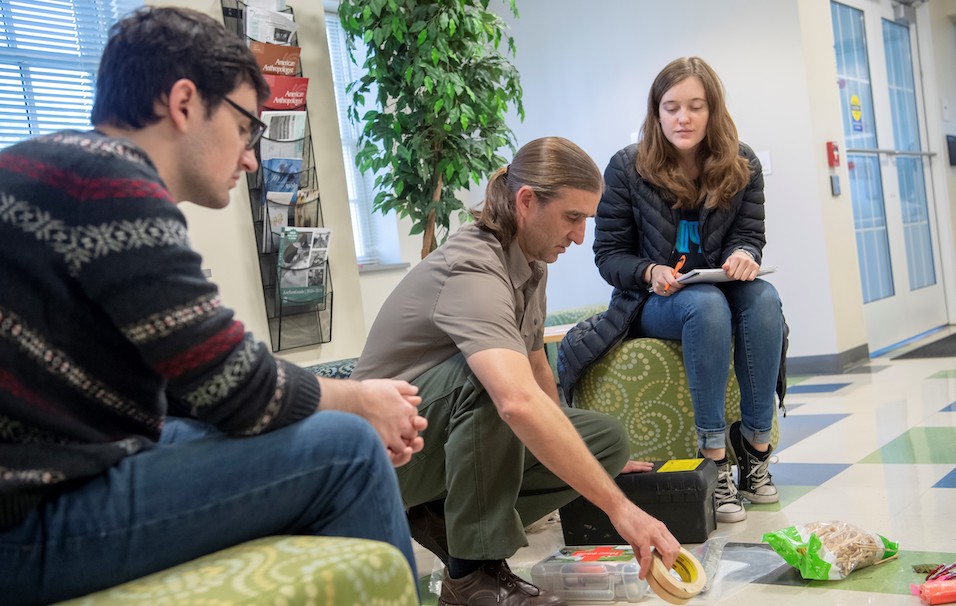 PIVOTAL ROLE
Integrative learning experiences such as studying abroad or conducting research are high impact—and also high cost. Unfortunately, far too many students can't leverage these resource-intensive opportunities because of financial constraints. Similarly, Muhlenberg seeks to fund the growing demand for community engagement opportunities.
Students' ability to afford these integrative learning experiences is directly proportional to the philanthropic support available for student stipends and programmatic funding.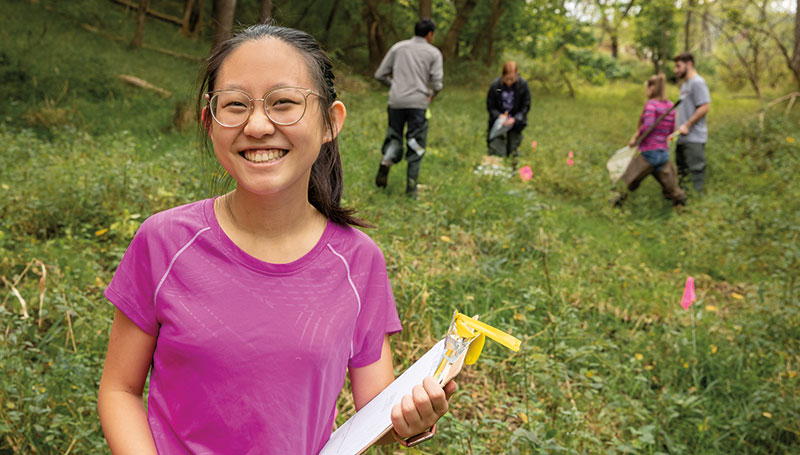 BOUNDLESS BENEFIT
A $9 million investment in Integrative Learning and High Impact Practices will expand opportunities and amplify the efforts of faculty and students as they transcend academic boundaries, collaborate to conduct research, connect with community partners and build new knowledge to address the critical issues of our time.