Boundless: The Campaign for Muhlenberg will leverage the College's powerful network of alumni, faculty, staff, parents and other champions to provide real-world learning experiences and career guidance to all students.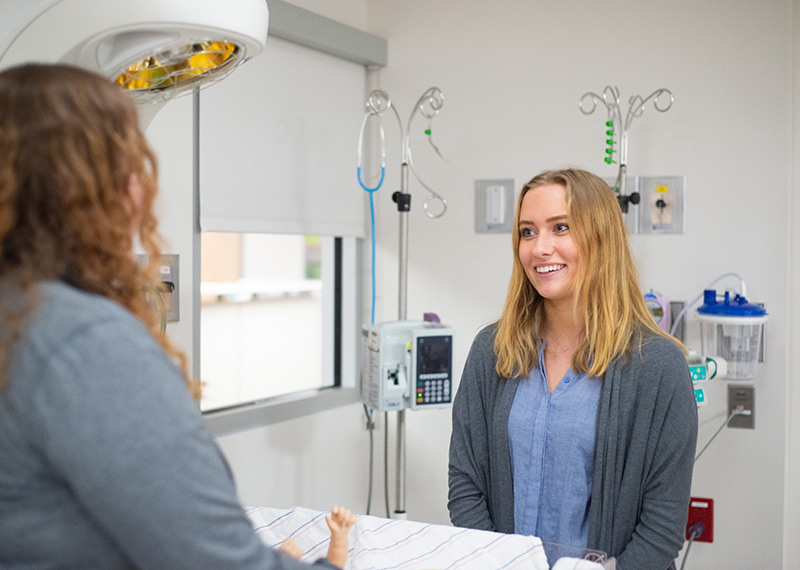 RELATIONSHIPS: THE CORNERSTONE OF THE MUHLENBERG EXPERIENCE
Faculty, alumni, parents, staff and other friends of the College, collectively known as The Muhlenberg Network, are important conduits to—and generous supporters of—distinctive experiential learning opportunities. Through activities ranging from mentoring to career-advancing internships to job-shadowing road trips, students explore industries and professions and discover the real-world relevance of their classroom learning.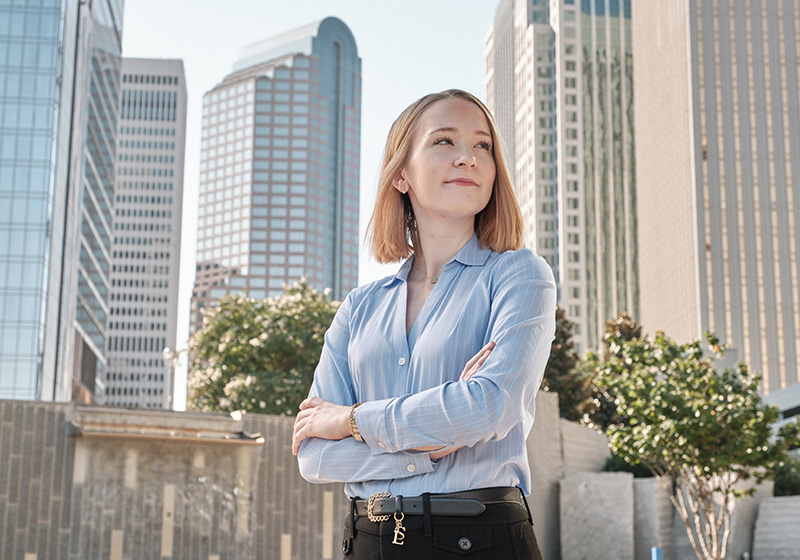 LEVERAGING THE MUHLENBERG NETWORK
Not all liberal arts institutions consider career preparation part of their purpose. However, helping students explore how classroom learning connects to career is a defining principle of a Muhlenberg education. This explains why almost all students engage with the Career Center repeatedly to help them mindfully build their path through and beyond Muhlenberg. Leveraging the power of The Muhlenberg Network allows students to explore their interests, develop their resume and gain an inside track on internship and career pathways.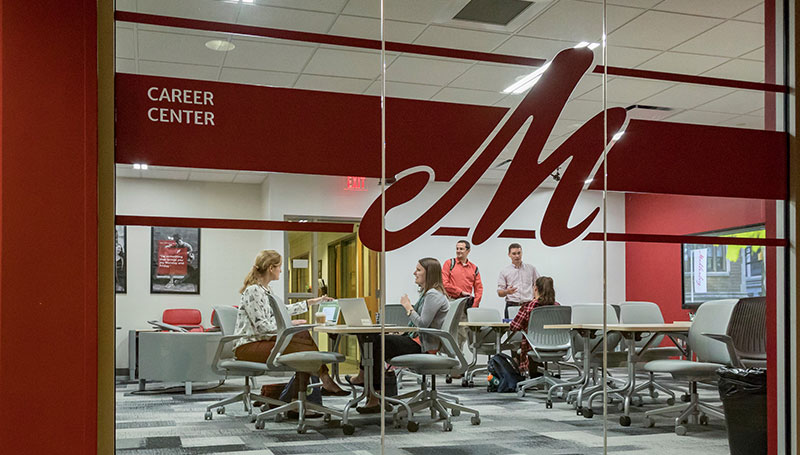 INTERNSHIPS HELP LAUNCH CAREERS
Internships are powerful career development experiences, but the cost to students is significant. Externships and job shadowing programs also require students to pay travel and living expenses. As a result, too many students find themselves unable to participate. The Boundless campaign vision is to provide all students with access to these invaluable learning experiences.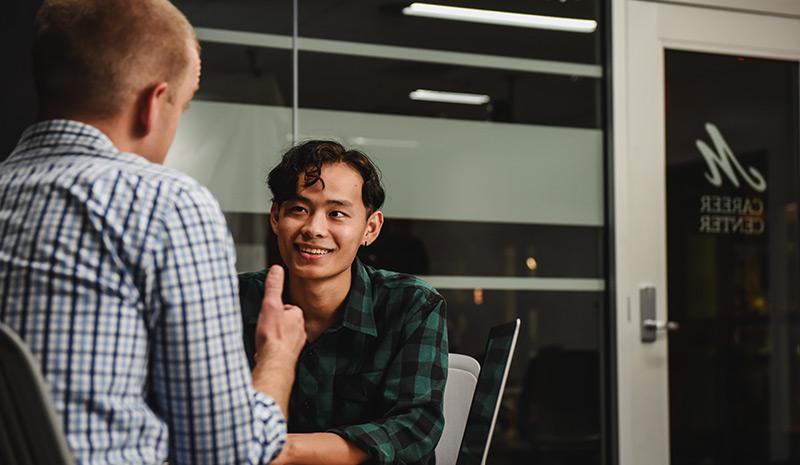 BOUNDLESS BENEFIT
Through the Boundless campaign, the College will continue to expand and strengthen The Muhlenberg Network, securing even more career allies for our students. In addition, $3 million in new career-readiness funding will increase current Career Center programming and provide internship, travel and living stipends so that these transformational, career-focused learning experiences will be within reach for every Muhlenberg student.
70%
of employers prefer job candidates with experience
60%
of internships across the country are paid
139
students applied for 23 Alumni Board Career Scholarships, which offer awards for unpaid/low-paying internships