Boundless: The Campaign for Muhlenberg will significantly expand the College's financial aid program and ensure that students from all backgrounds can benefit from the Muhlenberg experience.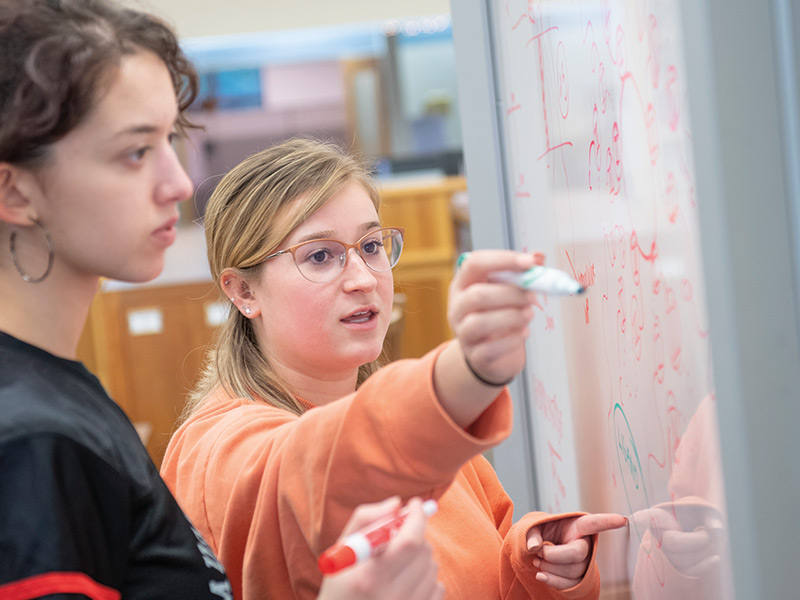 A LIFELINE FOR THE BRIGHTEST YOUNG SCHOLARS
Muhlenberg actively seeks out talented students who are ready to think boundlessly—to experience insights at the intersection of disciplines. Unfortunately, readiness to benefit from, and contribute to, Muhlenberg's unique environment does not always go hand in hand with the ability to afford a Muhlenberg education.
This is why financial aid matters—it plays a pivotal role not only in supporting the lives of aspiring students but also in sustaining our College's exceptional educational environment.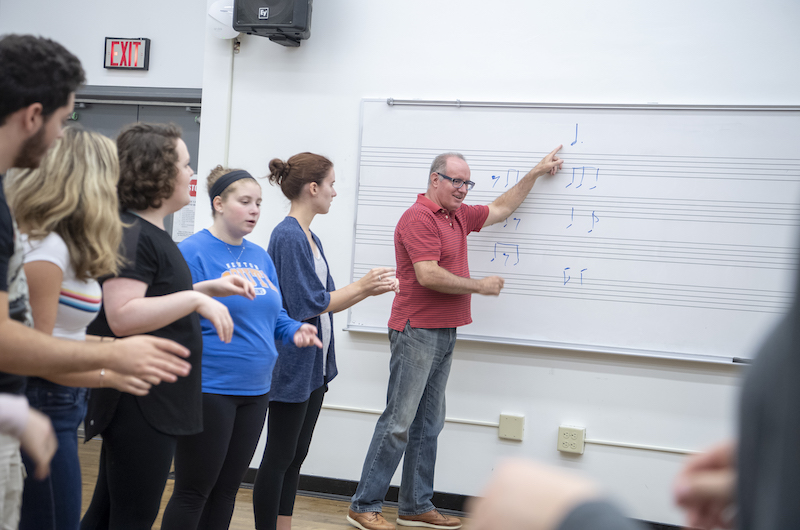 ENSURING ACCESS TO A TRANSFORMATIVE EDUCATION

Where a student enrolls in college is a decision that is often driven by a family's financial aid package. Muhlenberg's commitment to financial assistance and scholarships removes barriers to entry and opens enrollment for highly qualified students from diverse and varied backgrounds—something that is essential to an effective liberal arts experience for all.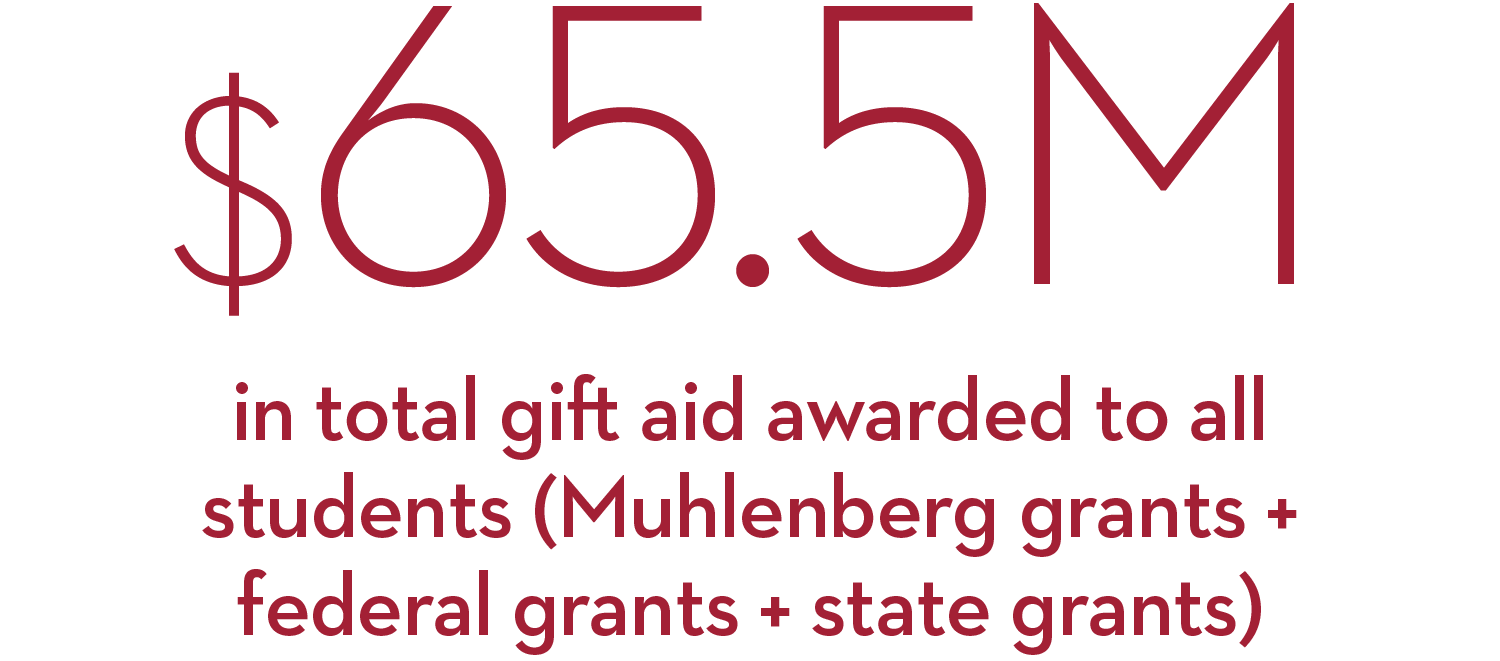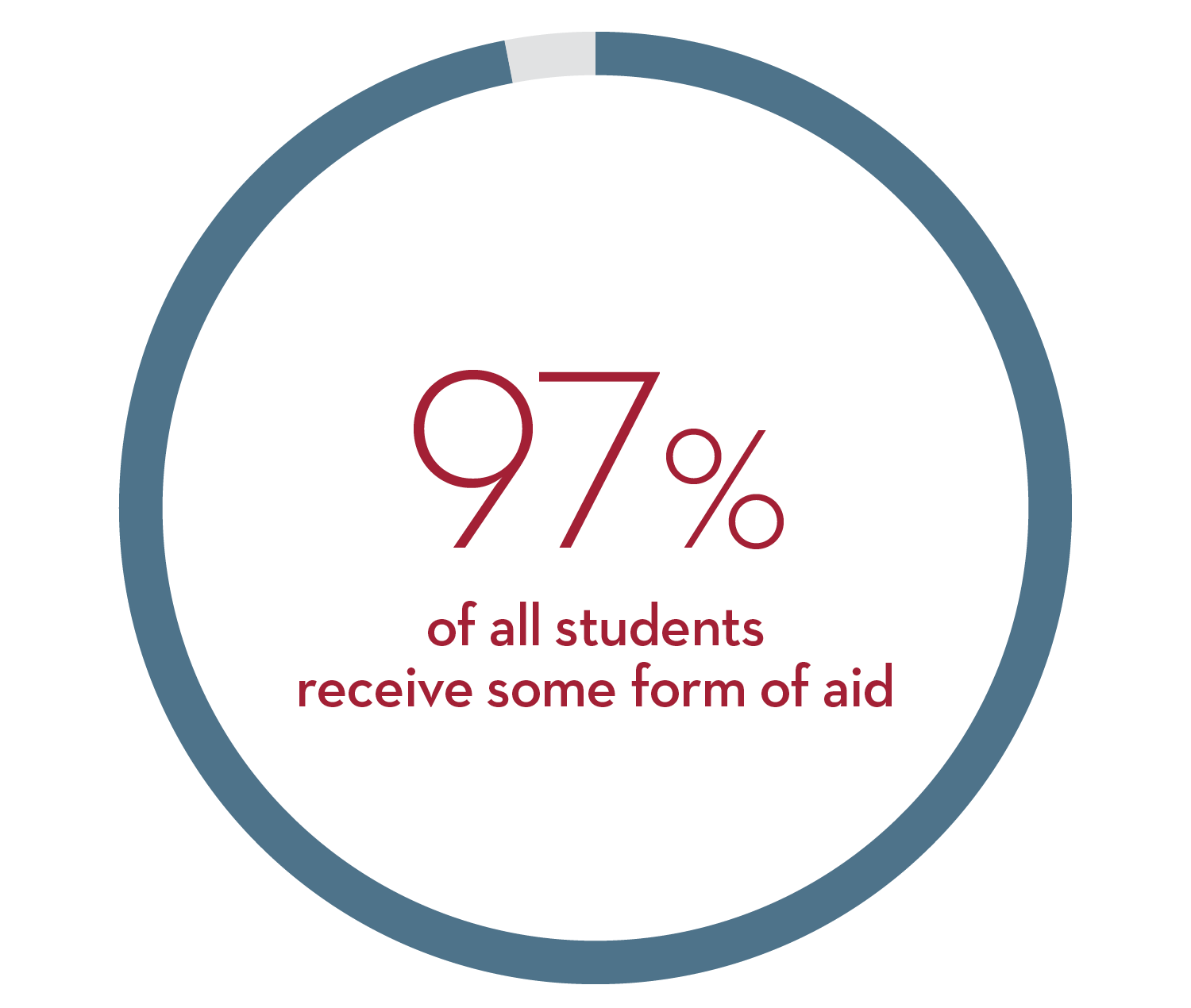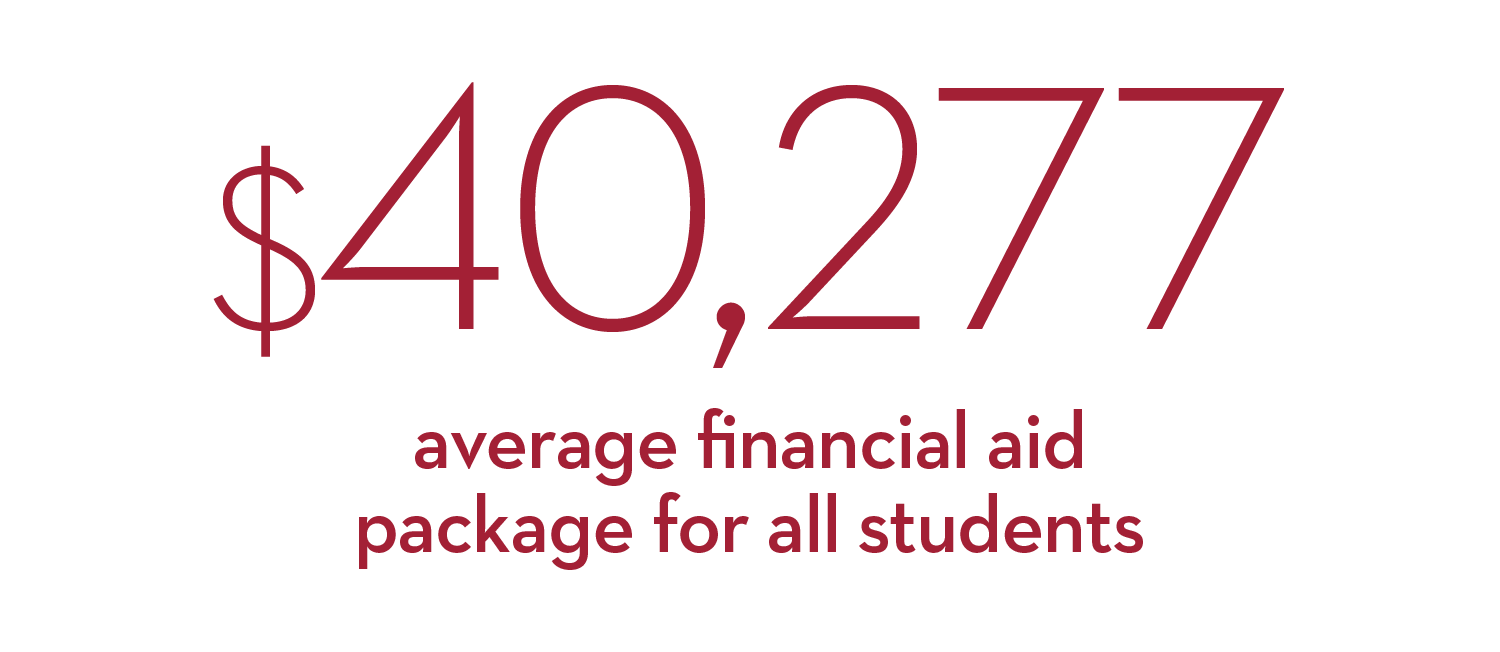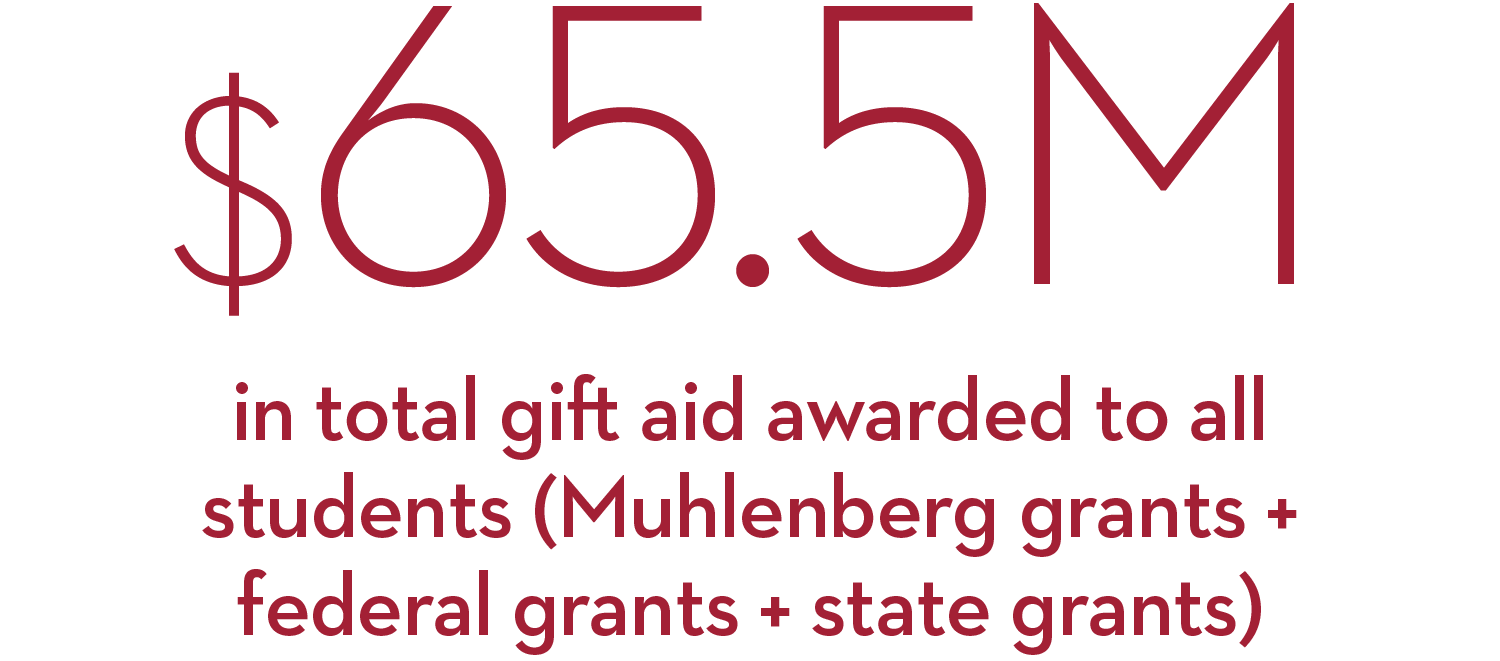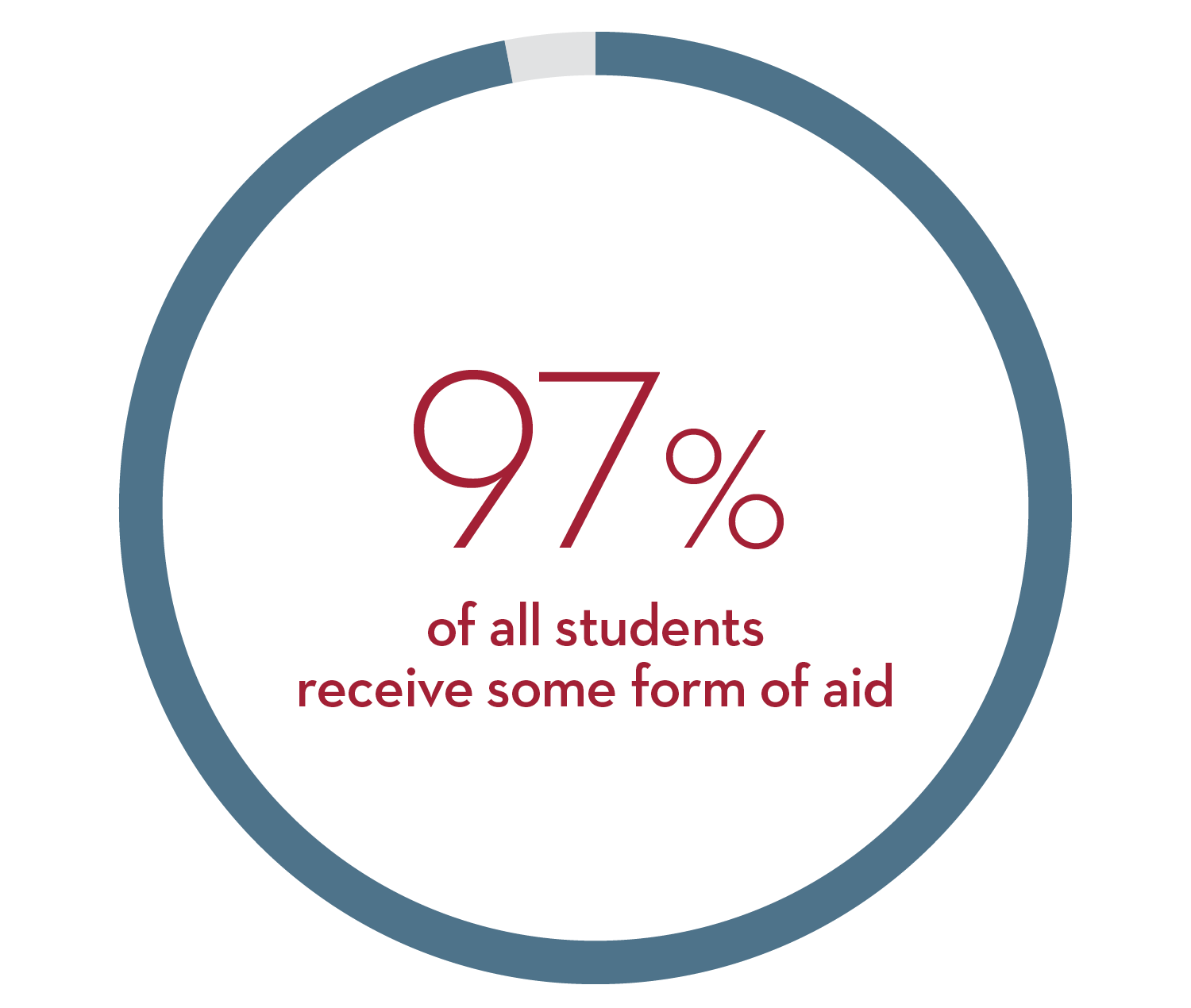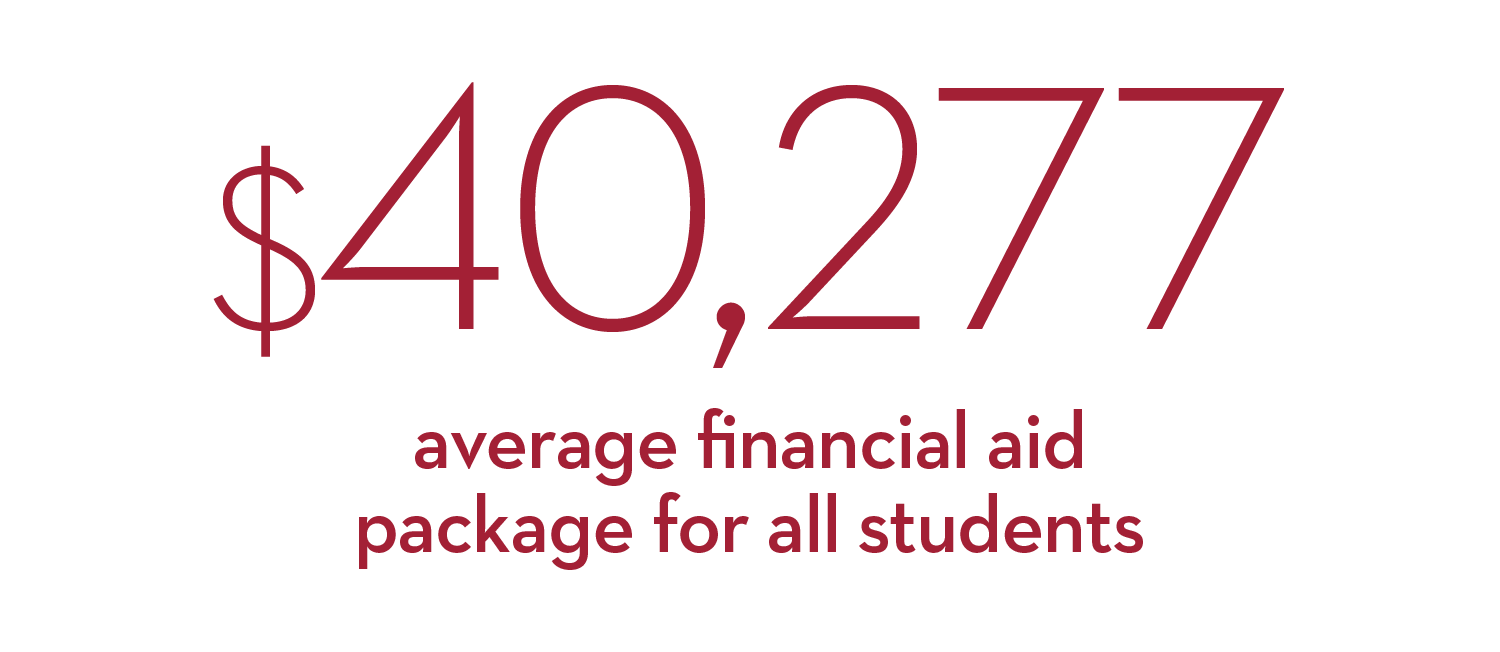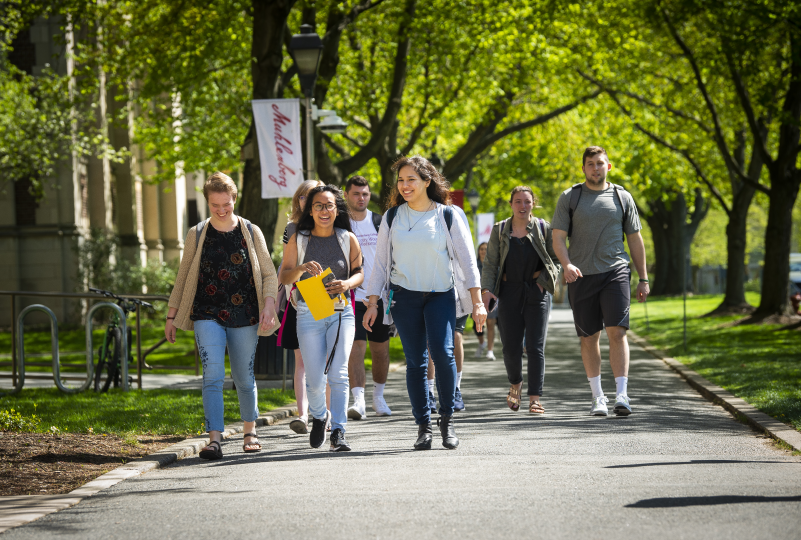 For those looking for a boundless education, finances should not present a boundary.
A private liberal arts education can be transformational. But for too many, it is an opportunity that is out of reach without financial aid and scholarships. The Boundless campaign will generate $44 million toward the endowment for student financial aid and ensure that the most promising students, regardless of their financial situation, can access the same remarkable academic experience that generations of alumni have enjoyed.