Muhlenberg Receives $500K Gift to Expand Emerging Leaders Program
The gift will increase the number of students who can participate in the program, extend the duration of the program and support the program's writing components.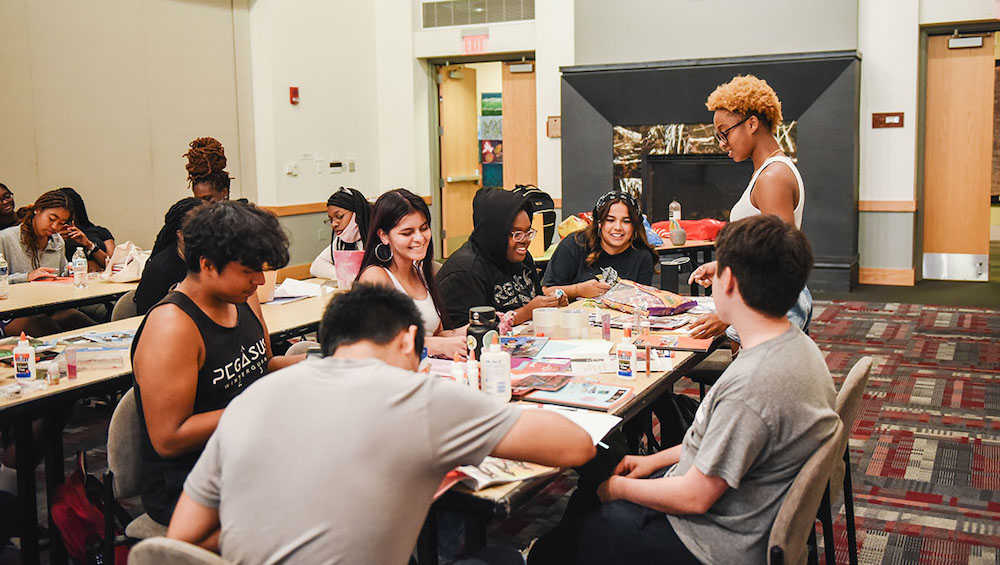 Emerging Leaders participate in a collage-making event on Friday, September 16. Photos by Kristi Morris
Muhlenberg has received a $500,000 gift from Barry Weshnak '66 and Carol Anne Cawley Weshnak to expand the Emerging Leaders Program, which offers students from historically underrepresented and marginalized groups an opportunity to belong to a community of future leaders. The gift will allow the College to add a third cohort of 15 students to each class of Emerging Leaders, to expand Emerging Leaders from a two-year program to a four-year program (and its pre-orientation from three days to seven) and to grow the writing-related components of the program, which align with Muhlenberg's focus on developing the writing and communication expertise of all students.
"Barry and Carol Weshnak's gift supports the College's goals to recruit a diverse student body and to ensure that all students have access to a transformative Muhlenberg education," says President Kathleen Harring, who notes that the program's expansion supports Muhlenberg's work as part of the American Talent Initiative. "I am grateful that they share Muhlenberg's commitment to developing a diverse population of leaders and to broadening the impact of the Emerging Leaders program."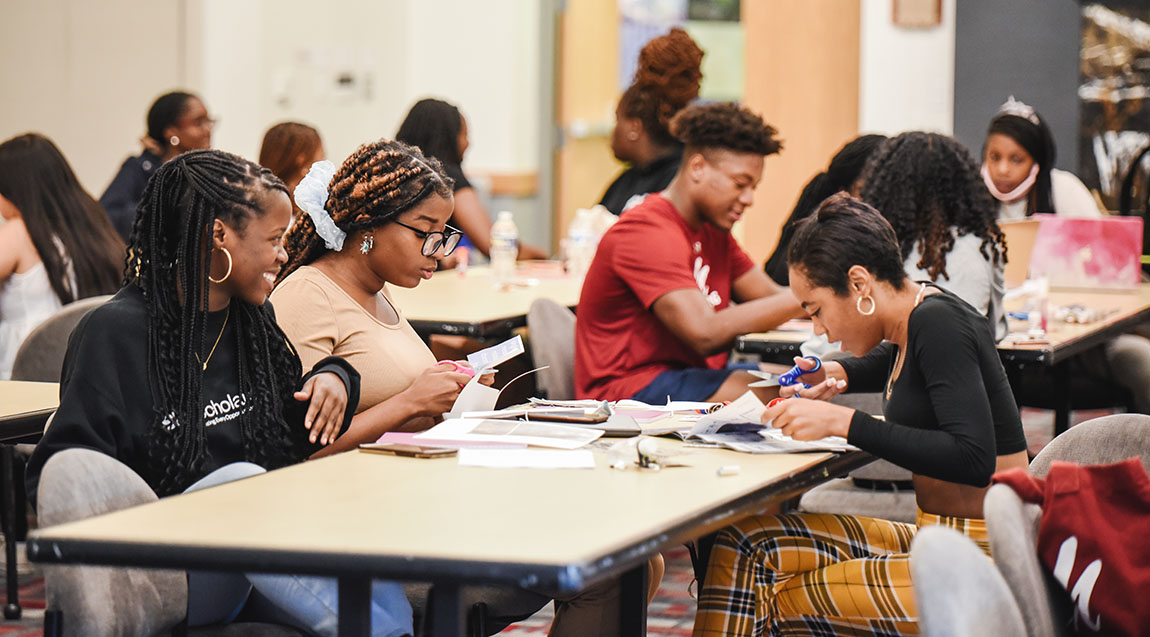 In 2020, Harring committed to securing increased funding for Emerging Leaders and developing a plan to extend its duration to cover the entire four-year Muhlenberg experience.
The Emerging Leaders expansion will support an increasingly diverse student body; the incoming Class of 2025 included 17 percent first-generation students and 23 percent students of color, the most diverse class the College has ever seen.
"As co-director of the Emerging Leaders Program for the last four years, I have seen the tremendous impact our program has on our students, helping them to thrive academically, professionally and socially. My only regret has been knowing that there are many more students who could benefit from our program, who want to be involved, than we have the capacity to serve," says Chief Diversity Officer and Associate Provost for Equity and Inclusion Brooke Vick. "This gift is going to make a huge difference in our ability to work with a larger percentage of students and keep them connected with us throughout their four years at Muhlenberg."
Barry, who was a social science major at Muhlenberg, is owner and principal at Barrymor Enterprises of New Jersey, a real estate development and property management company. He has also served for 12 years as board president of Big Brothers Big Sisters of Coastal & Northern New Jersey, an organization he's been involved with for 16 years.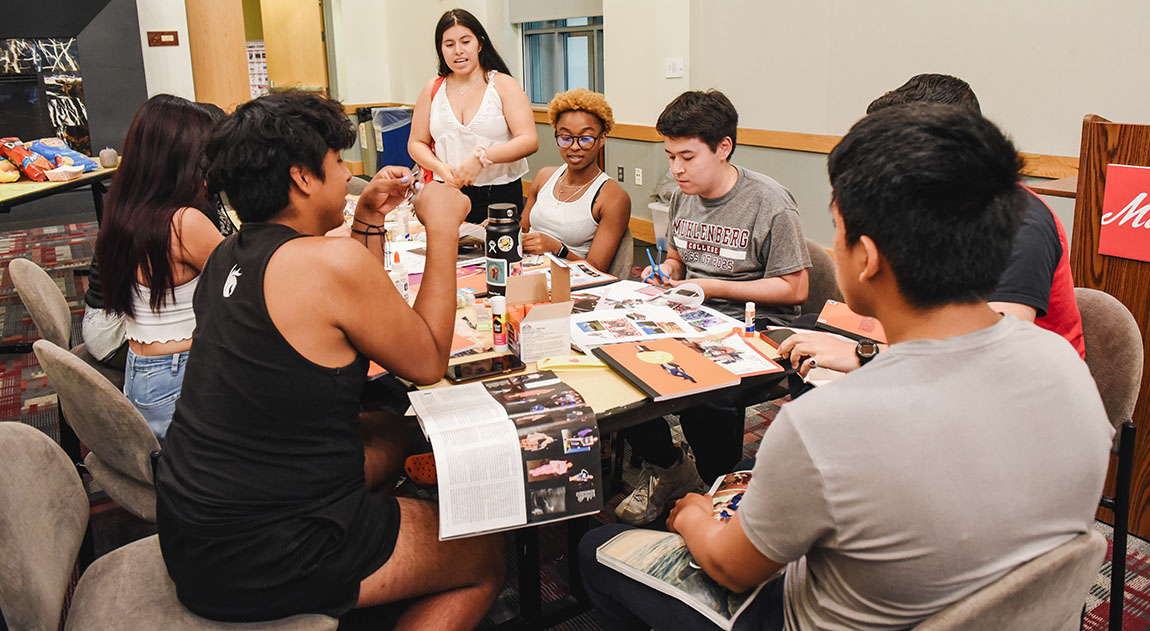 Barry learned about Emerging Leaders after watching a "little brother" he and Carol mentored since age 6 attend and graduate from college in New Jersey. The state has a program called the Educational Opportunity Fund, which allows students from educationally and economically disadvantaged backgrounds to move to campus early and make connections with peers, faculty and staff. Through conversations with his alma mater, he learned about the Emerging Leaders Program and the College's commitment to expanding it.
"The Emerging Leaders have demonstrated that they are scholars and leaders, and they enrich Muhlenberg College's intellectual community," says Associate Dean of Students and Director of Student Diversity Initiatives Robin Riley-Casey, who co-directs the program with Vick. "This gift offered by the Weshnak family will strengthen and increase the scholastic resources that support student success. It is with great appreciation that the Emerging Leaders accept this gift."
The gift is coming from the Morris & Clara Weshnak Family Foundation, which the Weshnaks established in honor of Barry's late parents.
"The core mission for the foundation is the health and education of children," Barry says. "The Emerging Leaders Program fits in there because most of those students coming [to Muhlenberg for pre-orientation] are going to be 17 or 18 years old. So it fits within that mission to help them have a jump-start on success in the hopes they'll reach their full potential."
The Weshnaks have an extensive history of giving to the College, including the establishment of The Barry Weshnak '66 and Carol Anne Cawley Weshnak Endowed Scholarship Fund in Sustainability Studies, The Weshnak Family Scholarship Fund and The Dr. Charles S. Bednar Scholarship Fund.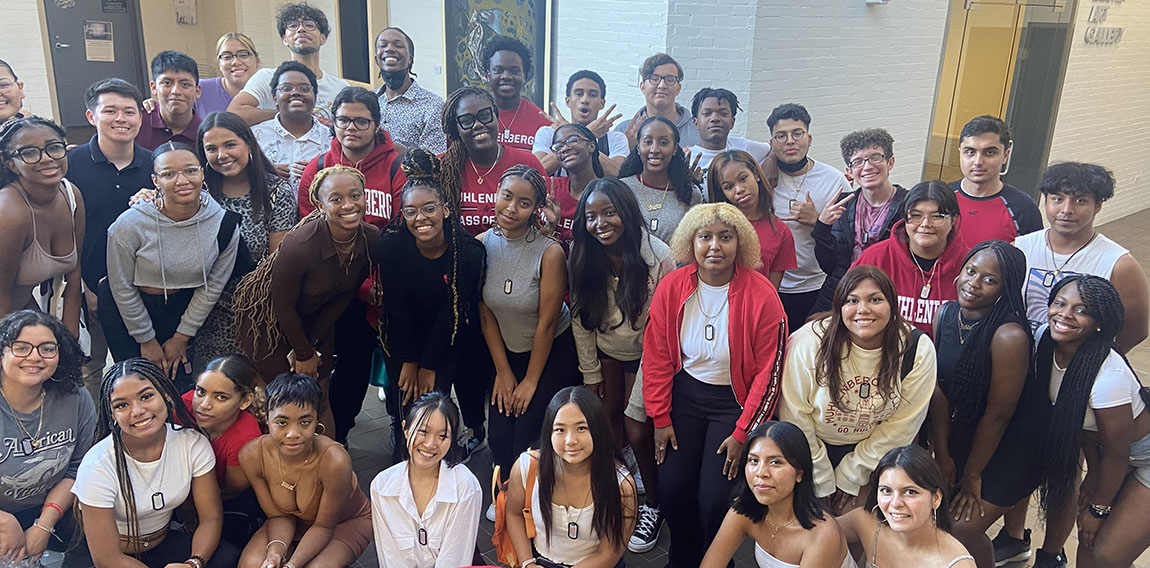 This year's Emerging Leaders cohort with their peer mentors. Photo courtesy of Brooke Vick