Parkway Boulevard Building "Topped Off" at Community Event
Dozens of Muhlenberg students, faculty, staff and alumni gathered on November 3 to celebrate the project milestone.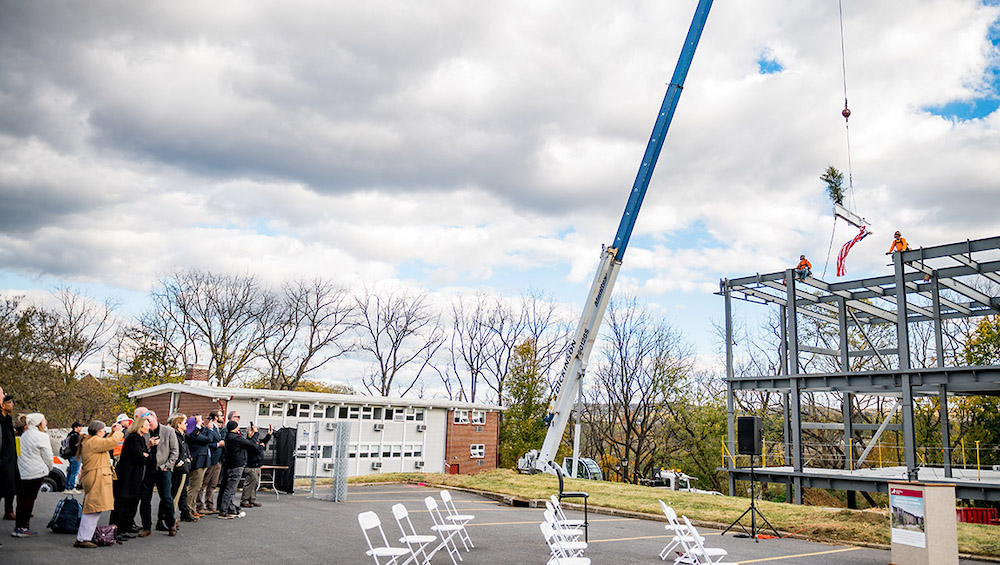 Muhlenberg community members gather to watch as the last piece of structural steel is put into place for the Parkway Boulevard Building. Photos by Megan Keller.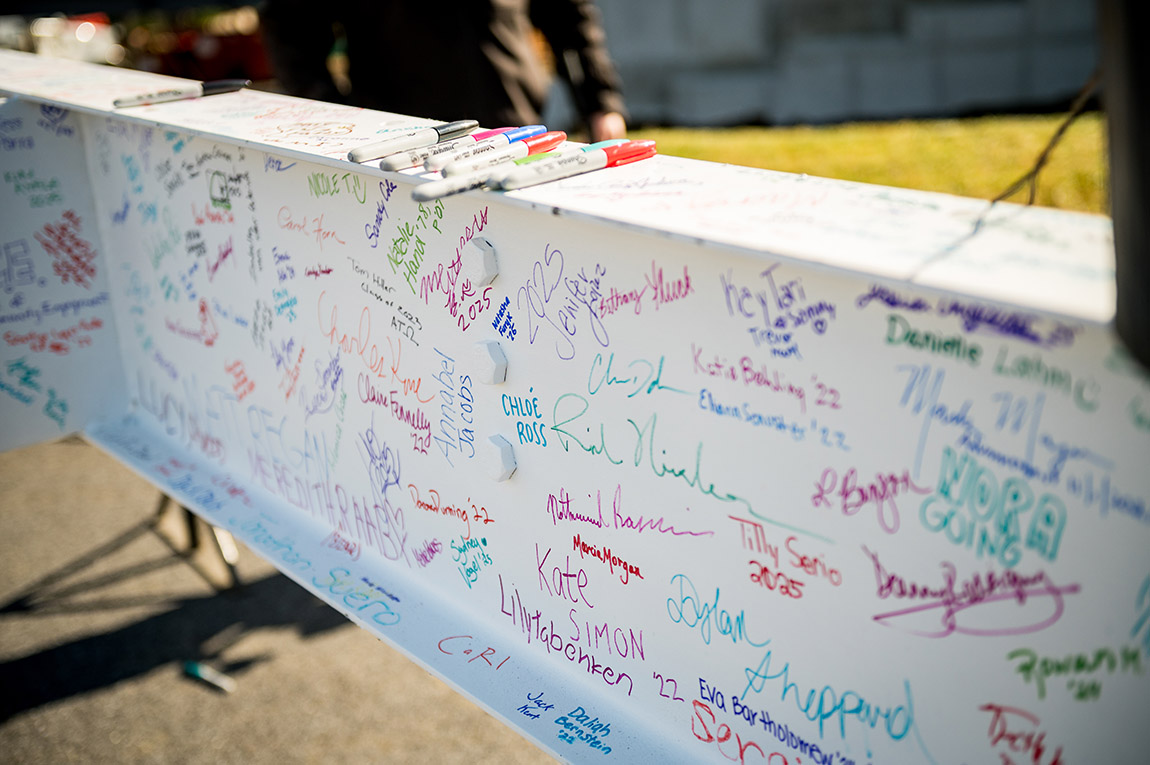 Earlier in the week, Muhlenberg community members were invited to sign their names on the structural steel. Before the beam was raised, an evergreen tree was fastened to the steel as a traditional wish for good luck for the building's future occupants and a safe construction process. At the ceremony, Vice President for Advancement Rebekkah Brown '99 addressed the crowd who gathered to watch as the beam was raised and fitted into place.
"Our steel beam, signed by students, faculty, staff, donors and the talented workers who helped this building take shape, will serve as a time capsule that marks your involvement in this important moment," Brown said. "Your name will live on in the history of this building and as part of the Muhlenberg campus."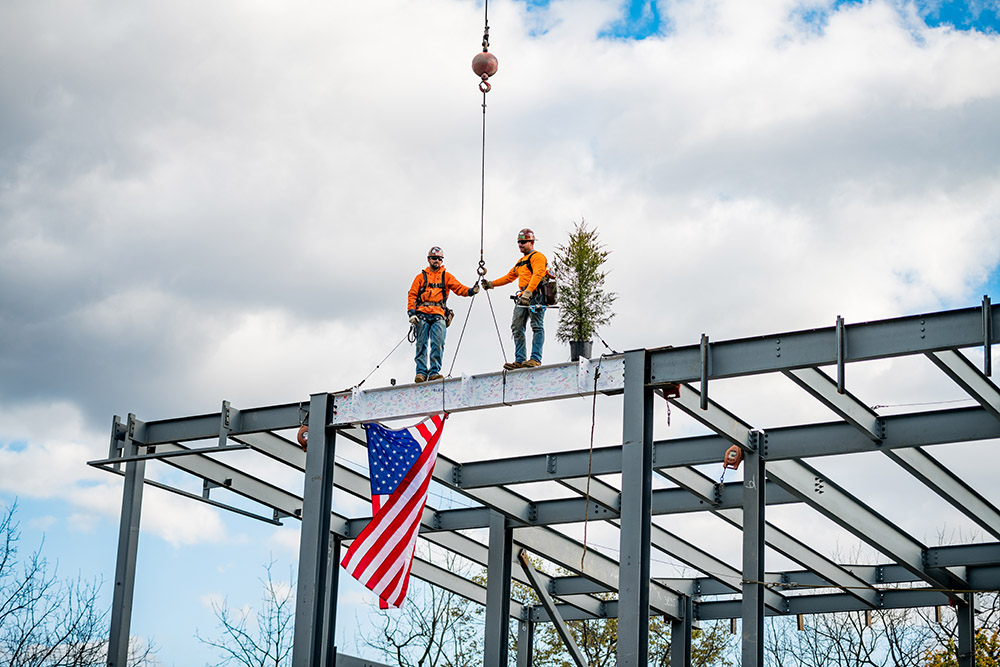 "Looking at this new construction, the first on Muhlenberg's campus in 16 years, brings to mind such metaphors as solid footing, laying the foundation and building for the future. We are on solid footing. We have the support of wonderful donors who have helped make the Parkway Boulevard Building a reality," said Muhlenberg President Kathleen Harring. "Through Parkway, we are laying a foundation for the future of Muhlenberg—built, in part, around expanding our graduate and continuing education programs, providing more opportunities for powerful community-engaged learning experiences for students through the Office of Community Engagement and finding new ways to leverage the expertise of our nationally recognized Institute of Public Opinion."
Linda Cenci '75 P'06, a member of the College's Board of Trustees and a member of the board's capital projects and infrastructure team, thanked the architects, the construction teams and the donors who have made the project possible.
"Just as steel I-beams provide the structure and strength to any building, so do the donors who believed in our vision," Cenci said. "They saw what could be accomplished even before the architect's renderings were complete, and they joined us as reinforcements by providing leadership gifts that brought this vision to reality. You have our deepest thanks."